Join Our Mailing List
Subscribe to receive Ashburton's latest news & updates:
An error has occurred.
Please check your inbox to confirm your subscription.
Email already subscribed or invalid.
Location & Geology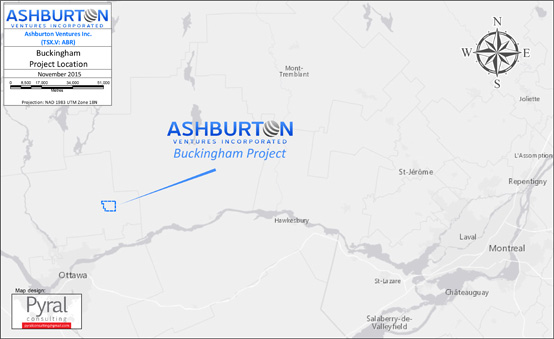 The Buckingham Graphite Project consists of 28 claims located in Ranges VIII and IX, Buckingham Township, Quebec and covers an area of 1,683 hectares. The property is located 1.7 kilometers north of the historic, producing Walker Graphite Mine and covers the northern extension of a graphitic zone beginning on Caribou King Resourcesí Buckingham Property. Helicopter-borne magnetic and time-domain electromagnetic surveys confirmed a historic conductor, and further resolved a second parallel conductor to a length of 300 meters (see Cavan release, September 24, 2013). Historic airborne electromagnetic surveys have identified additional conductors striking over a large portion of the Buckingham Graphite Project.
First Phase Drilling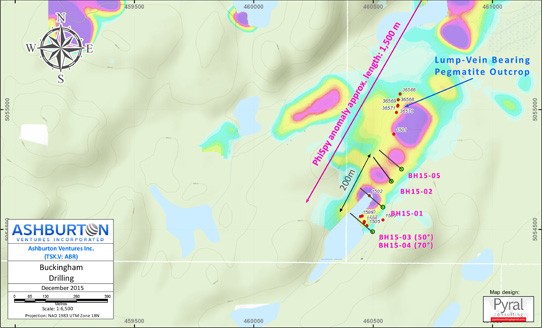 Ashburton's on-site geological team has identified, through visual analysis, several broad intervals of flake graphite mineralization in the first drill hole just completed at the Buckingham Graphite Project in Quebec (see December 1, 2015 news release). The second hole of a planned 2,000-metre campaign is in progress. Ashburton optioned this exciting project earlier this year from Cavan Ventures.